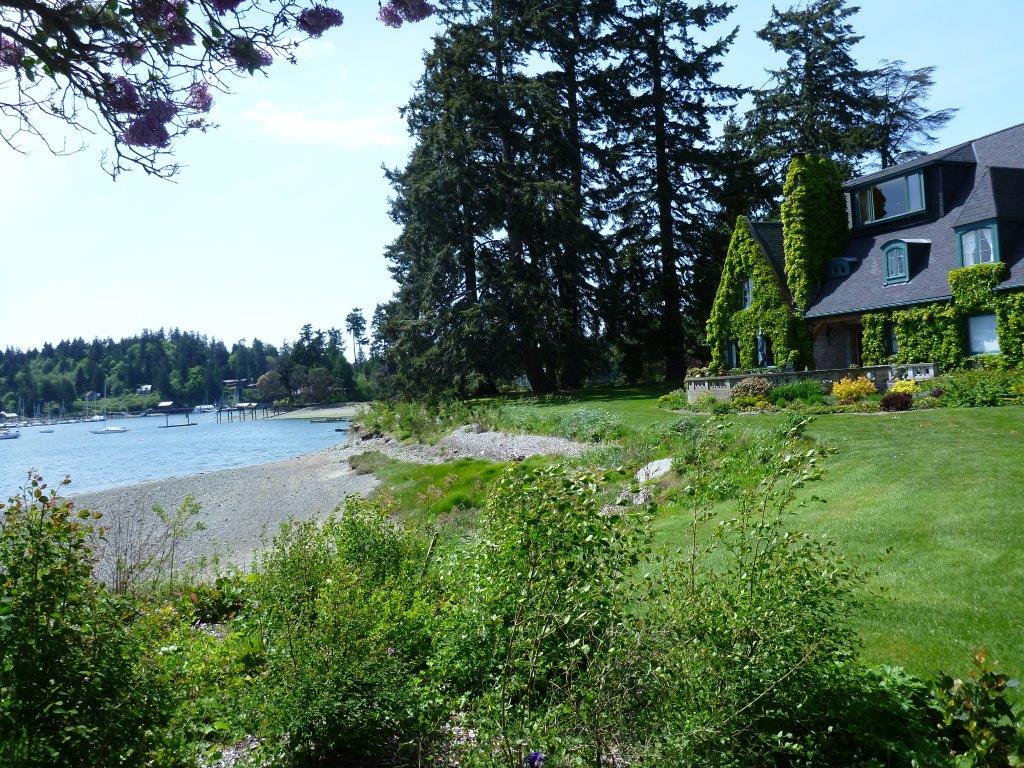 IN-PERSON AND VIRTUAL EVENTS
Upcoming Events
Planning For Change
EVENT FULL
Saturday, March 25th, 2023 – Seabeck Conference Center
Shore Friendly Kitsap invites shoreline landowners to a FREE, FUN, INFORMATIVE workshop and beachwalk on Saturday March 25th from 12:00-3:30 pm at the Seabeck Conference Center and Scenic Beach State Park! Join Herrera Environmental Consultants' Jonathan Waggoner and Rachel Johnson to learn about coastal processes, how sea level rise can intensify erosion and flooding, and strategies and adaptations shoreline landowners can take to prepare for future change on dynamic shorelines to make their properties more resilient.
This event is currently full. Sign up for our newsletter here (look for Shore Friendly Kitsap under the Community Development section) to stay in the loop about future opportunities!
---
Past Events
Kitsap Salmon Tours
Saturday, November 5th, 2022 – Chico Salmon Viewing Park
We had an amazing time at Kitsap Salmon Tours! Thanks to everyone that came out to Chico Creek and stopped by to chat with us. Shore Friendly Kitsap is part of Kitsap County's Department of Community Development in the Planning & Environmental Programs division, which means we were in great company. Visitors also learned about the County's Start Here! program, the 2024 Comprehensive Plan Update, and maybe most importantly, ways we can all support salmon, along shorelines and everywhere else! Check it out: Habitat Spotlight: Riparian Buffers.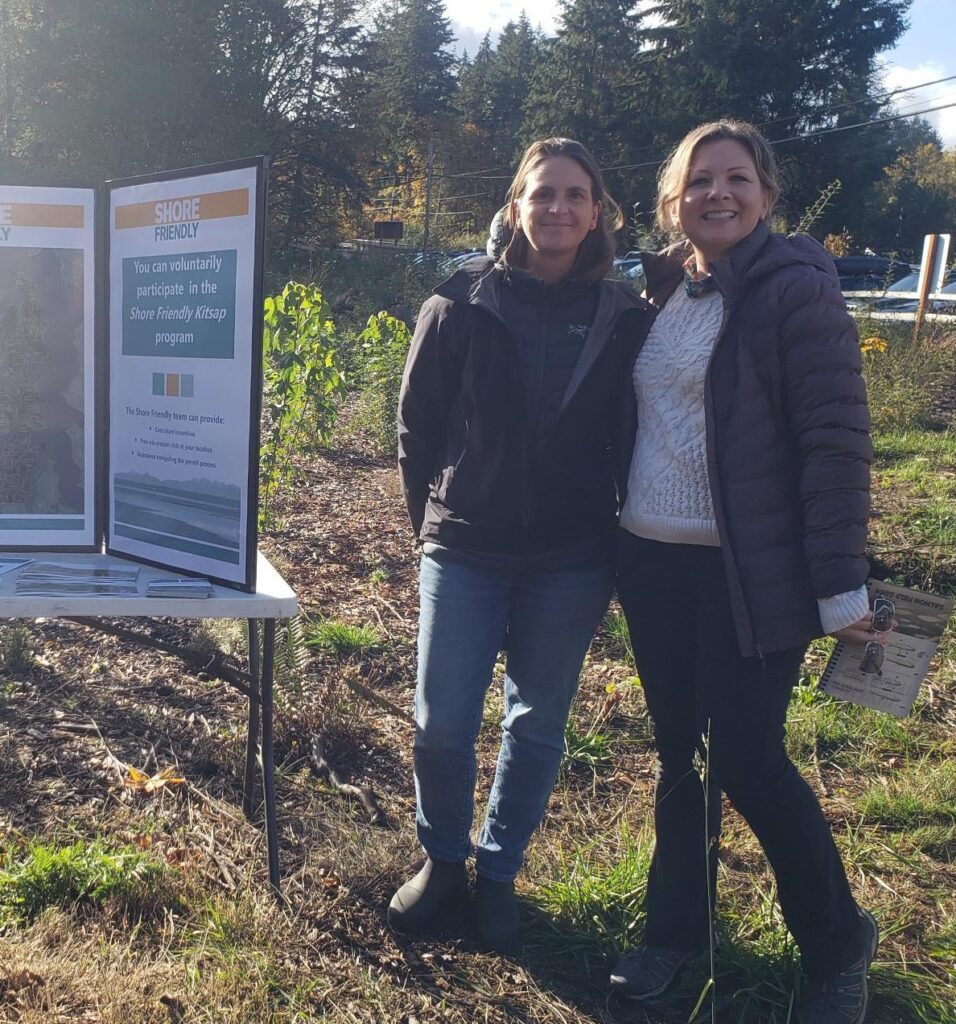 ---
Orca Recovery Day
Saturday, October 16th, 2021 – Harper Park and Estuary
Thank you for joining us for a collaborative effort with Harper Stewardship Group, Kitsap County Parks, WSU Water Stewardship Program, Mid Sound Fisheries Enhancement Group, and Washington Sea Grant! We teamed up for a great day of restoration at Harper Park and Estuary.

---
National Estuaries Week
September 19th, 2021 – Kingston Public Market
On September 19th, 2021 we joined forces with Stillwaters Environmental Center and Mid-Sound Fisheries in recognition of National Estuaries Week. Our organizations shared a booth at the market while raising awareness about the importance of our estuaries.
Stillwaters Environmental Center hosted a beach walk and Mid-Sound Fisheries focused on estuary importance to salmon. Shore Friendly Kitsap shared shoreline restoration information and had a sign-up for shoreline homeowners interested in site visits.
Want to learn more about National Estuaries Week? Check out how it all got started HERE.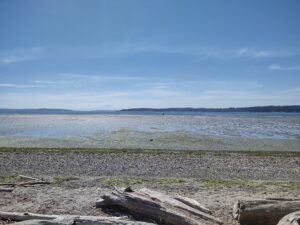 ---
Shoreline Webinar Series
February 3rd 2021 and February 10th 2021
Video Recordings:
February 3rd – Coastal Processes Webinar
February 10th – Shoreline Restoration and Projects Webinar

---