Several of our Shore Friendly program participants were a part of this video. Additionally, this video provides educational information about bulkheads and the benefits of a natural shoreline.
---
Program Coordinator, Christina Kereki, onsite with Mike Schiller who provides a video interview of his Shore Friendly Kitsap Project
---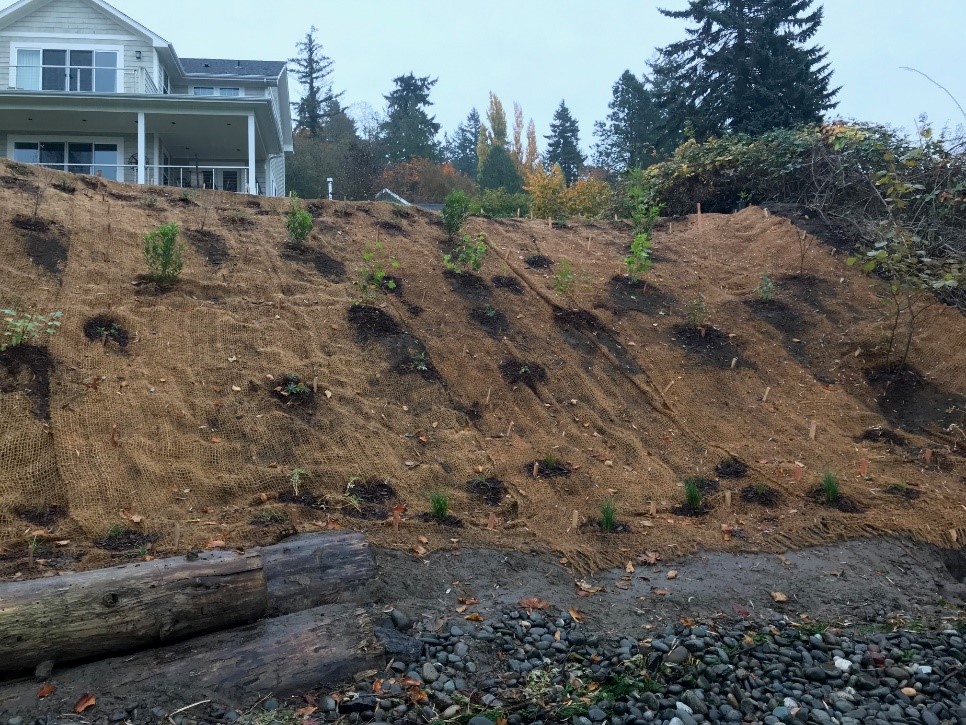 Sheri and Michael Flynn provide a detailed testimonial about their restoration project on Miller Bay.
---
Click on page 2 for before and after photos of projects Shore Friendly Kitsap has been a part of.